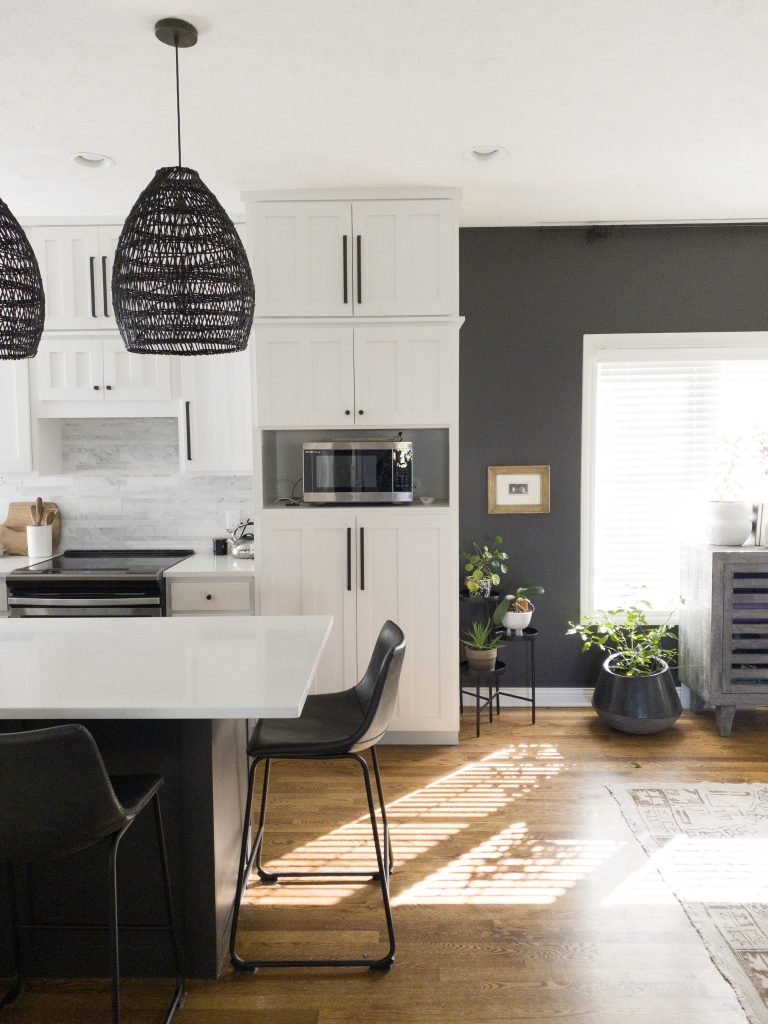 If you would like to get an estimate on painting your cabinets please email us photos of your kitchen to remyrefinishing@gmail.com
For a faster response please call or text me at 402-570-9427. We can set up a time to discuss your project in detail.
Texting or emailing the details of your project is preferred. Thank you for your interest in Remy Refinishing! Have a great day!
If you would like to learn more about our company and process for painting cabinets please read on!
Remy Refinishing was started by Jeremy Day in 2015 so now we are in our 8th year as of 2023! We started out doing all types of painting work including exterior painting, commercial painting, handyman work, and more. Not long into my painting career I had a friend introduce me to cabinet painting and I fell in love! I just love making kitchens beautiful!
We started out painting cabinets in our customers garages. We would drop cloth and plastic the whole place to make a spray booth! Obviously not an ideal setup but we got it done. It also didn't work well in the winter. In 2019 we got our first shop space and began spraying cabinets in a shop. That year we painted approximately 30 sets of cabinets. The year after that and since then we have always done at least 50 cabinets a year. In 2022, our best year ever, we produced 75 beautifully painted cabinets!
Because our painter's are so skilled at painting oak and other types of wood we also tend to paint all the other wood items in your home. We've painted tons of staircases, fireplace mantles and surrounds, baseboard trim, window trim, doors and door trim. We of course paint walls as well, just no exterior projects anymore.
We've also gotten into painting lots of different types of commercial properties. A few examples of spaces we have painted include hotels, restaurants, health clinics, and all types of office spaces.
Whatever your interior painting project is I would love to chat with you!
Cheers, Jeremy